Get in touch with the professional team at Equipment Services, ready to assist you with 
engine repairs, hydraulic pump, motor diagnostics
 and general compaction repair in Brisbane. Whatever the fault, we are ready to help. We service and repair all makes, models and brands of rollers, plate compactors, rammers, trench rollers and our highly experienced mechanics have years of expertise to draw from. Our knowledge and know-how is second to none, so you can trust your repairs to us. When you call our dedicated team at Equipment Services, we'll help you get back up and running in no time.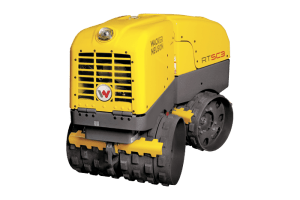 We have spare parts in stock
No longer do you have to rely on the manufacturer for equipment servicing and repairs. We offer expert compaction repair in Brisbane and we have mechanics awaiting your call. We'll get you back into productivity mode ASAP so there's no more downtime costing you money. When you get into contact with us, we'll guide you through your available options to help you uncover the most cost-effective solution for your circumstances. Give our team at Equipment Services a call today. 
Our brands for compaction repair Brisbane services include:
This means less downtime, less frustration and less
lost earnings due to a fast-paced crew of Brisbane mechanics.
We built this business on the foundation that the customer should only need to call us once, tell us the problem and then we take care of everything after that. We collected equipment from site, repaired the equipment and returned the equipment in very quick time.
Supplying, servicing and repairing an extremely wide range of products for Civil, Construction & Hire industries.